Doctor's Rebirth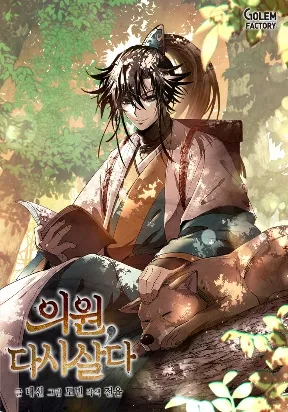 Doctor's Rebirth is a Manga/Manhwa/Manhua in (English/Raw) language, Action series, english chapters have been translated and you can read them here. You are reading chapters on the fastest updating comic site. The Summary is

I had been abroad to do medical volunteer work, when I was swept up in a civil war. I was killed by a rebel soldier, while taking a bullet for a patient. But when I finally woke up, I had become a child?!?

And in front of me stood a destroyed carriage and a group of oddly dressed people, who were unconscious!

"It's just like a Murim world."

As I hurry to perform first aid in an attempt to save even one person, I realize that this world is that of [The Supreme Demon King], a Murim novel I've enjoyed reading.

After meeting the rescue team of the 'Three Great Doctors', I found out that one of the person I saved was the protagonist of this novel, the future Demon King 'Yeoharyun'!

"Hey, since I'm indebted to you for saving me, call me 'hyung'."

For saving his life, I become sworn brothers with the future Demon King, and Baekrineuison, one of the most knowledgeable people around, recognized my potential and took me in as his disciple. This is the story of how I became the greatest physician in Gangho!